The Importance of Flight APIs in the Online Travel Industry
In the digital age, thriving in the online travel industry means leveraging the right tools.

And, Flight APIs are one of the critical tools for delivering timely, accurate information to your customers.

So, read ahead to learn why Flight APIs are crucial for your online travel business.

Before we discuss why Flight API is important for your travel business, let me explain what FlightAPI is and the types of it.
What is Flight API and Its Types
Flight API, an Application Programming Interface (API) is a software intermediary that allows two applications to interact with each other. Specifically, Flight APIs are designed to interact with airline databases.
It has 3 primary types explained below:
Flight Price API: This API allows online travel agencies and other platforms to fetch real-time flight price comparison data from various airlines. Online travel agencies use this data to ensure that customers are always presented with the best deals on flights which enhances their experience and fosters brand loyalty.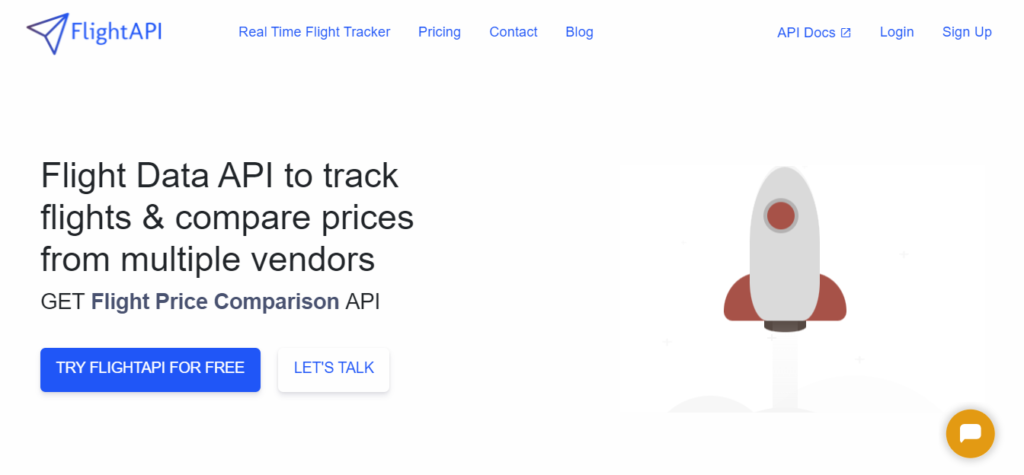 Flight Status API: This API provides real-time updates on flight status, including delays, cancellations, or gate changes. Online travel businesses often need this API to keep customers informed (including delays and flight cancellations) which helps their customers to manage their travel plans more effectively. Which results in improving their overall experience and satisfaction.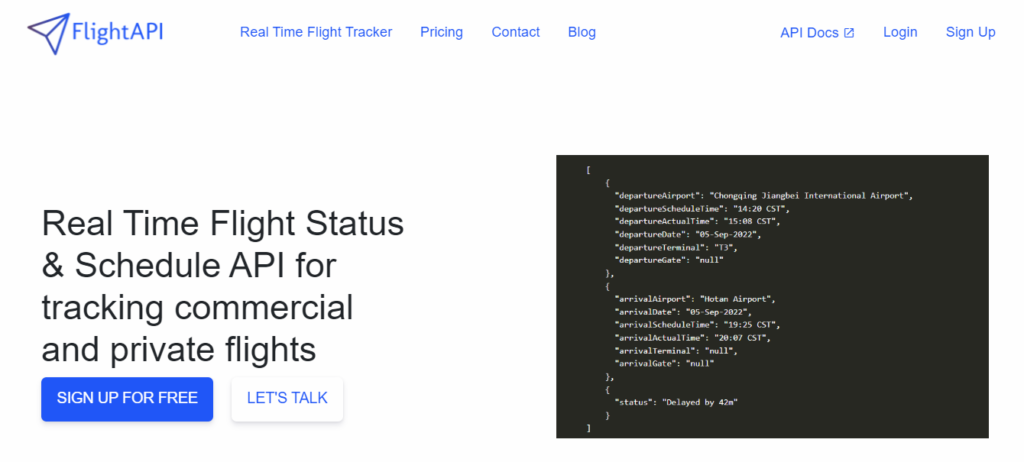 Flight Schedule API: This API delivers real-time flight schedule data. By ensuring the availability of current and comprehensive flight options, an online travel business can enhance user experience and solidify its position as a dependable resource for travel planning.
Now that you've gained insights into Flight APIs and their primary categories, let's explore the significance of Flight APIs within the Travel Industry.
Boosting Operational Efficiency
Consider the day-to-day tasks of an online travel agency. You've got countless flights to track, prices to compare and update, and schedules to maintain. Now, imagine doing all of this manually – sounds overwhelming, right? It's not only a huge time drain, but the chances of making mistakes are also pretty high.
This is where Flight APIs come into play. These tools essentially put many of your manual tasks on autopilot. They automatically fetch and update information about flights, prices, and schedules. This way, you can save a ton of time and reduce the risk of errors which will ultimately make your operations more efficient.
Boosting the Customer Experience
As a travel agency making travel decisions can be tough, especially when you don't have the right information. As a business, you can ease this decision-making process by providing real-time, accurate data.
For instance, when customers can see up-to-date flight prices, they can compare and choose the best option for them. They can also check real-time flight status and schedules, helping them plan better. All of this is possible with Flight APIs.
Staying Ahead in the Game
The online travel industry is highly competitive. To stay ahead, you need to keep up with the latest information and provide your customers with accurate data.
Flight APIs help you do just that. They give you access to current, accurate data from various airlines. This means you can always offer your customers the most recent information which enhances your brand's reputation and customer loyalty.
Conclusion
In a nutshell, Flight APIs are game-changers in the online travel industry.
They boost operational efficiency, enrich customer experience, and give you a competitive edge. Whether you're an online travel platform or travel management agency, FlightAPIs are the tool you need to level up your game.
Ready to soar higher with your business? Contact us today to get FlightAPI and start your journey toward transformation.