Top 10 Aviation Data Providers Companies In 2023
In the fast-paced world, technology is playing a drastic role in transforming every other industry to a better future. Similarly, the aviation industry also doesn't lag in including smart technology in its functions.
In the fast-paced world, technology is playing a drastic role in transforming every other industry to a better future. Similarly, the aviation industry also doesn't lag in including smart technology in its functions.
Data plays a major role when it comes to the airline sector and automated technology plays a crucial role in providing them with reliable and real-time data insights.
Aviation data analytics is one such tool that allows organizations to take informed steps toward operational efficiency.
In this article, we will learn everything about what aviation data analytics is, why it is important, and also about some of the best aviation data provider companies that can transform your business functions.
What Is Aviation Data Analytics & Why Is It Important?
Aviation Data Analytics helps the airline industry to understand customers' preferences and other maintenance issues.
It provides industry leaders with meaningful data so that they can fetch more bookings in the given time frame.
This data is transforming entire airline operations from pre-flight to post-flight operations, starting with ticket purchase, seat selection, boarding, luggage, etc.
An airline database API is required for multiple uses to optimize a passenger's journey.
This has simplified flight traveling procedures to a great extent by providing real-time access to data using an API called real time flight tracker.
The data in turn allows organizations to take informed decisions in enhancing operational efficiency and contributes towards improved customer experience.
Aviation Data Analytics Benefits include on-time decision-making to current and future market demands, flight forecasting, and strategic planning of business operations to improve efficiency.
It helps airline industry leaders to monitor performance so that they can remain competitive and increase profit margins to a great extent.
Also help airlines to provide better customer service, lower operating costs, and maintain a suitable position in the market.
It fosters smart maintenance so that any real-time arising critical situation or problem could be resolved at the same time.
In total, in airline data systems reliable data analytics can help airlines enhance the travel experience and shape it toward customer-oriented.
10 Best Flight Data Services Provider Companies In 2023
FlightAPI is one of the best aviation data insight provider tools that help you optimize overall aviation operations.
This flight data API is an automated solution that provides different opportunities such as flight tracking, and flight lookup, within a single roof.
Here is the Different Type Of Aviation APIs Provided By FlightAPI:
It Helps you cut down on the manual efforts of collecting essential flight-related data and also saves you enormous costs by providing an affordable solution.
It is a user-friendly program that is easy to integrate with your other business operations.
So, you can easily manage and track your performance to enhance your functions.
Since the tool is automated you can rely on it to provide you with real-time, accurate data so that you can offer an enhanced customer experience.
You can run down a trial run today to understand how it affects your overall business functions.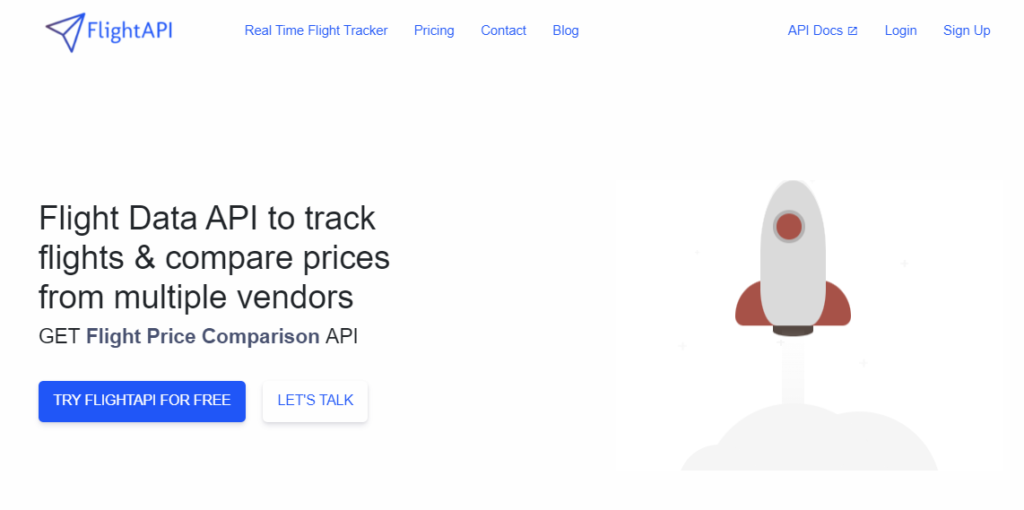 FlightAware is one of the best tools for people looking for software that supports every programming language. It has two different flight data APIs:
Flight XML – the API is based on a query generated and is responsible for tracking both historical and real-time flight data.
FlightAware Firehose – This version is much more suitable for huge data solutions that provide surface positions and aircraft weather reports.
You can choose a suitable API as per your requirements by pursuing a trial option before purchasing.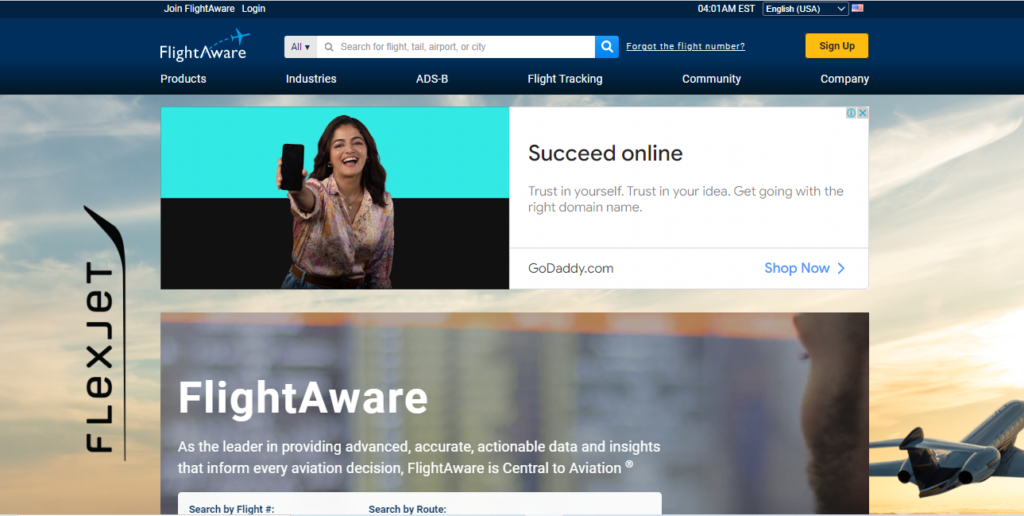 Flights Logic is one of the leading aviation data sources for global airfares.
Their unique booking system provides customers with the best rates on airfares so that they can maintain a competitive edge in the market.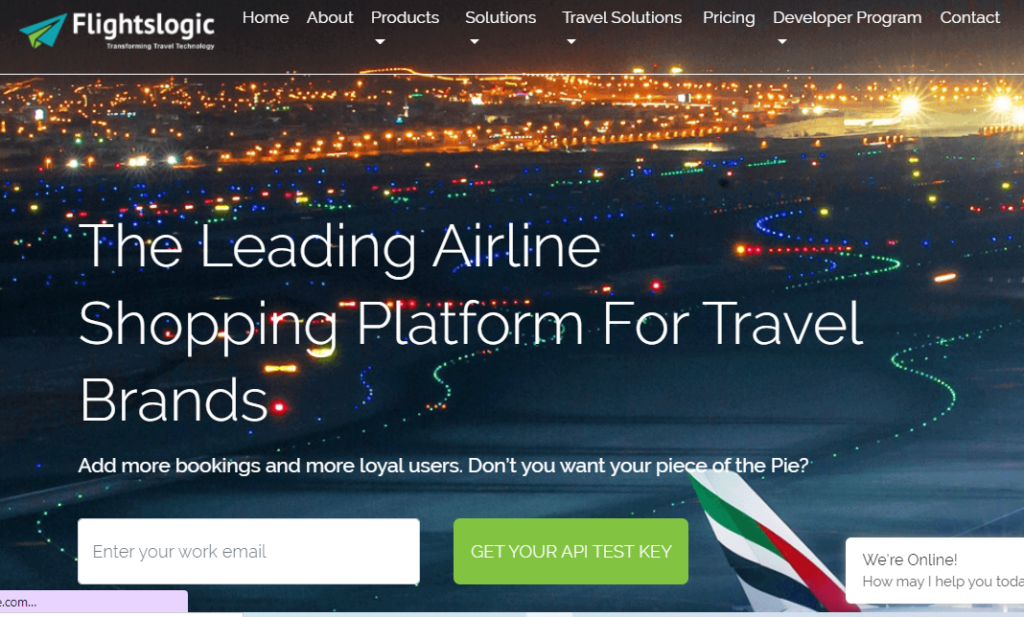 Aviation Edge is another useful aviation data company that offers a tool that provides aviation data services by collecting data from hundreds of different trusted sources, such as official authorities, airports, and airlines themselves.
This is why you can rely on its accuracy to keep you up to date with recent flight data.
It offers different flight APIs to cover every aspect that you need.
It includes a Flight tracker, airport schedules database, airline routes, aviation databases, nearby airports, and much more.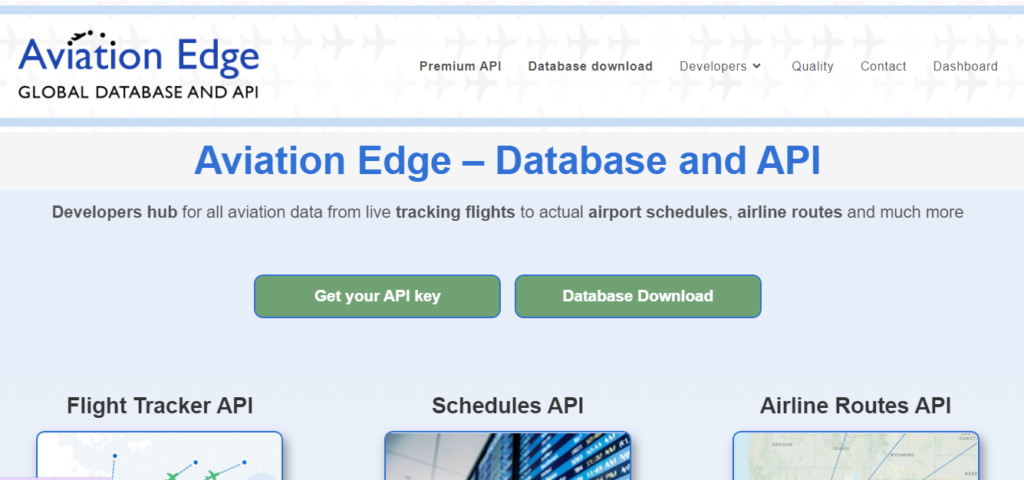 For people looking to provide their customers with an unmatched experience, Skyscanner travel APIs provide you with precise flight data.
It offers some of the best deals on flights and offers an advanced search program that understands long-form queries.
It's real-time streaming of prices provides you with a competitive edge so that you can occupy more bookings.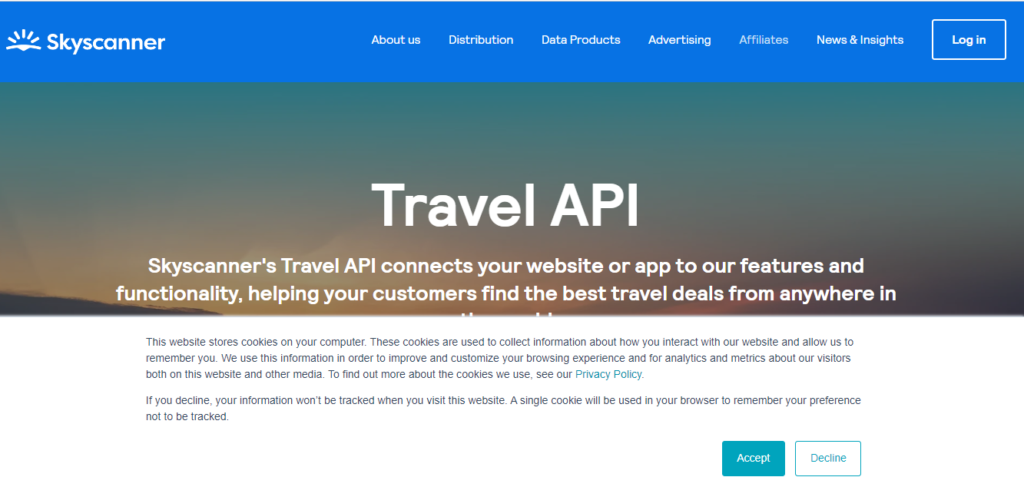 AeroDataBox is another aviation data services provider that offers a wide range of travel APIs that can be easily integrated you're your applications.
For someone planning to build a live flight data application, it is a perfect match.
Each API offers different and unique features that can help you get insights in multiple ways.
However, it offers limited data as compared to the big ones, yet it can be used for applications having limited features and small coverage.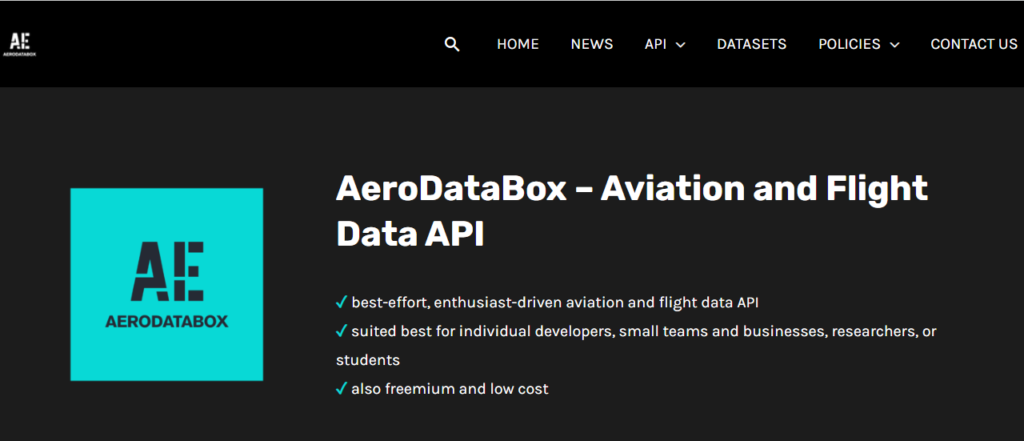 OAG flight status data is a super quick and efficient flight data tool that provides you with real-time accurate and reliable flight data.
Notifies you instantly about flight delays, cancellations, or any other changes, so that you can maintain optimum customer service.
Also, it provides historical flight data to provide you with a hand in other business functions analysis. I
ts real-time weather forecasts literally save the day for you and your customers.

Trawex is a user-friendly application that is flexible, scalable, and easy to integrate into your program. Y
You can easily incorporate its API into your system to offer some of the best deals in the airline industry to your customers.
A smooth and easy-to-use approach flattens your heart and makes the process much more convenient.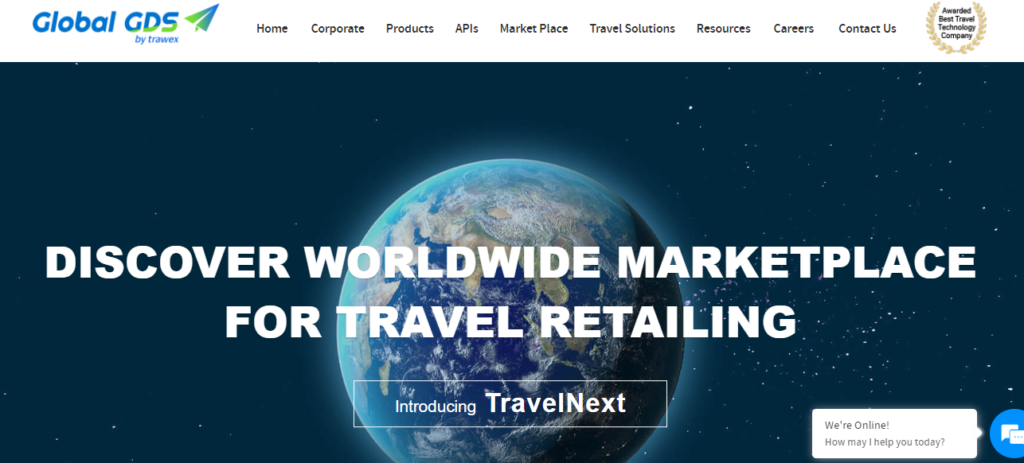 Cirium Flight Stats offers a ton of different flight data APIs that can assist you in making your application stand out from the rest.
For developers looking to provide a great travel experience, it offers a variety of services that covers every aspect.
Some of them include flight status and tracking, historical flight status, real-time weather conditions, flight features, etc.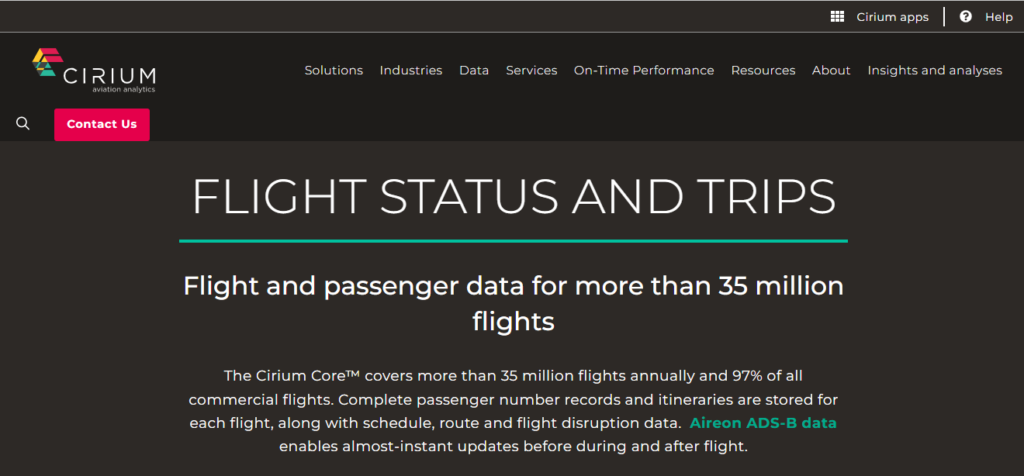 Aviation Stack offers a large coverage with over 250 countries and 13,000 airlines and is perfect to collect global aviation data.
Its reliant API service covers historical flights, airports, airline routes, city lookups, flight schedules, country lookups, aircraft, and much more.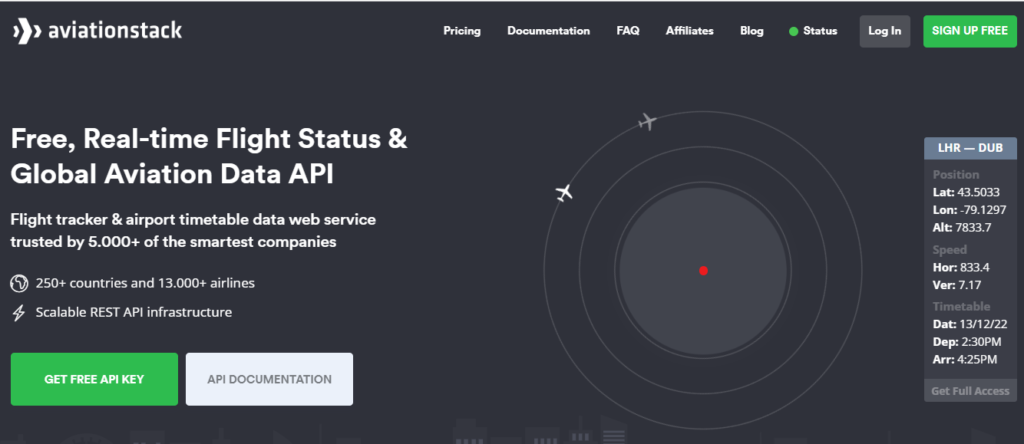 Conclusion:
After getting a detailed insight into different flight data APIs, we hope that you can now choose a suitable application for your business.
We always suggest first running a trial run before making any final decision.
This will help you to get an idea about whether a particular API aligns with your business strategy or not.
So, get your perfect flight data analytic tool or get in touch with the best flight data provider today.