10 Best Travel API Provider In 2023 (Updated List)
People these days prefer to tackle all their traveling needs and make their reservations through 'all-in-one-place' platforms.
All these tools and platforms have significantly reshaped user experience entirely in recent years while unifying the travel industry and eventually simplifying it for travelers.
One of the main reasons that travel industry players have become winners in coping with the ever-changing demands of customers is the usage of advanced travel API softwares.
If you are still unaware of these important tools & the best travel API providers in the market, then this article is for you.
But, before you go further to explore the best travel API providers, it's important to know what exactly travel APIs are, and how does it work.

So, let's go…
What Is Travel API & How Does It Work?
In the travel industry, Travel APIs enable travel companies to offer their customers access to various services such as flight, hotel, and car rental reservation facilities directly on their portal.
Plus, these Travel APIs also allow travel companies to display their pricing, availability, and reviews data on their own website which creates a seamless experience for the customer.
So, now you probably understand, how can you provide seamless experience to your customers with Travel APIs integration.
It's time to understand the science behind it.
Travel APIs work by allowing the travel company to send a request to the service provider's server, which then retrieves the necessary data and sends it back to the company's system.
The company can then use this information to present a customized solution to the customer, such as flight, hotel, and rental car options, prices, and availability.
And, this is how a customer can make a reservation directly on the travel company's website, while the API handles the transaction in the background.
To help you find the best travel API providers, we have done the heavy lifting to research and organize information in the most easy-to-understand manner.
So, read the offerings of the 10 best API providers in the Travel industry and pick the best suitable one for you.
Top 10 Travel API Providers For Developers & Airline Industry
Flight API is an efficient travel API provider that allows travel companies to retrieve flight information, such as prices, availability, and schedules from multiple airlines, and display these flight data on their own website. 
By integrating with this Flight Data API, travel companies can automate the process of retrieving flight data which reduces manual effort and increases efficiency to a whole new level. 
If you can't decide, whether FlightAPI is the right fit for the service & customer experience you're looking for. We have listed the pros & cons to make the decision easier for you.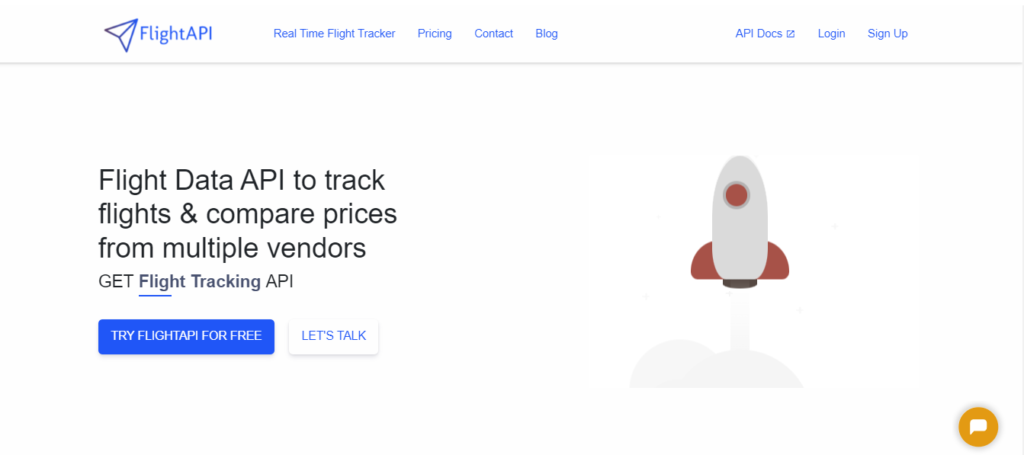 Pros: It provides real-time data, which helps travel companies offer up-to-date information to their customers.
Cons: Integrating Flight API can be technically challenging if you do it all by yourself, but the best thing is, the company provides API integration support, you can simply contact them in case of any help is needed in the integration process.
Amadeus API is one of the most popular travel self-service that meet the needs of startups, travel businesses, and enterprises that focus on mature businesses building large travel applications.
This Self-Service API is a powerful tool that helps businesses find and compare flight locations and fares easily.
You can easily keep a track of the lowest fares, most booked destinations, and much more.
Furthermore, it is also a useful application for booking flights, analyzing flight prices, predicting arrival and departure delays, and much more.
The Enterprise subscription includes nearly 200 APIs, including new REST APIs from the Self-Service suite; and older SOAP APIs that rely on the XML data format and provide broader functionality.
To get a clear understanding of this popular Travel API, check out the pros and cons of using it.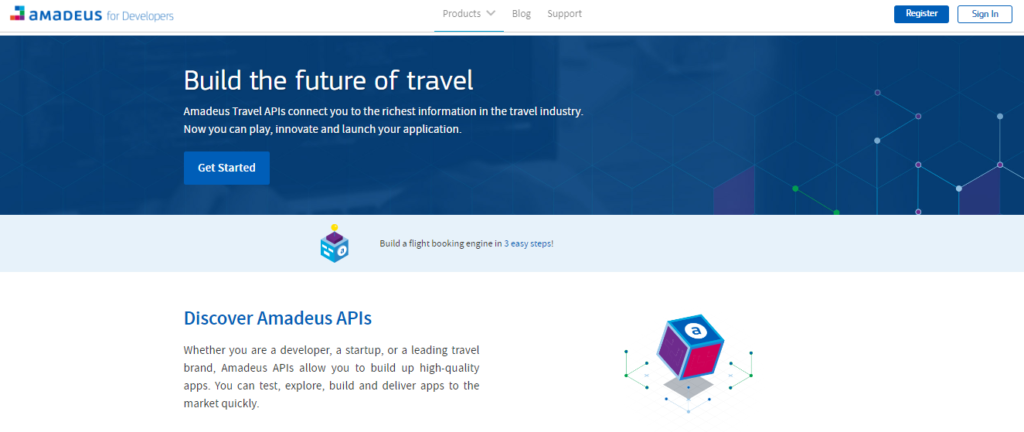 Pros: Through the portal, developers can take advantage of Amadeus APIs alongside the tools, resources, and support they need to build and launch their applications quickly.
Cons: Ticketing can only be done through consolidators, and you don't get access to negotiated or corporate fares. Plus, Amadeus APIs are highly expensive and not easily accessible for most travel businesses.
Skyscanner is one of the most renowned Flight Search API Software that helps customers save the day when it comes to searching for budgeted and discounted flight fares.
It lets you search for flights with the cheapest prices on given dates with the cheapest routes as per the search query.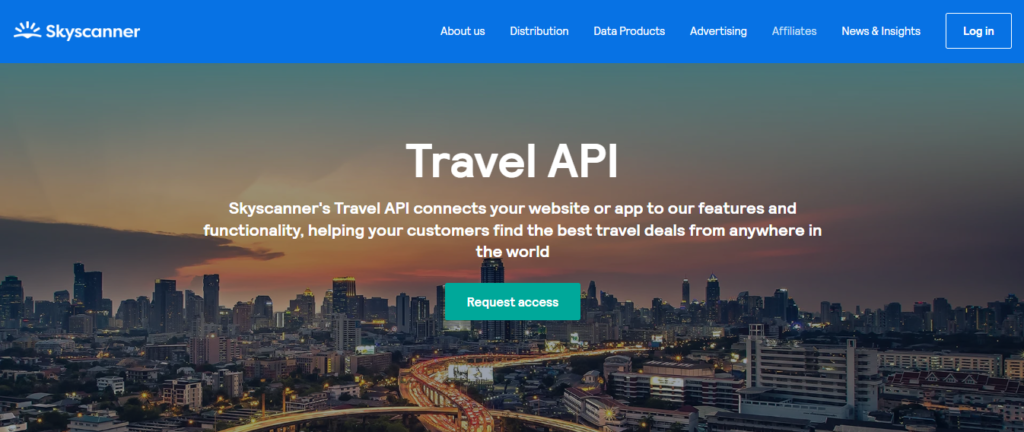 Pros – It's easy to integrate and is available in SON, XML response format, JSONP, and URI Query String/CRUD request format and programming languages.
Cons – The API is currently available in a limited number of countries and regions.
Integration of hotel.com API allows customers to search for hotel rooms, pricing, facilities, locations, and much more through their powerful platform.
This API is designed to help developers integrate Hotels.com's booking functionality into their own applications and websites.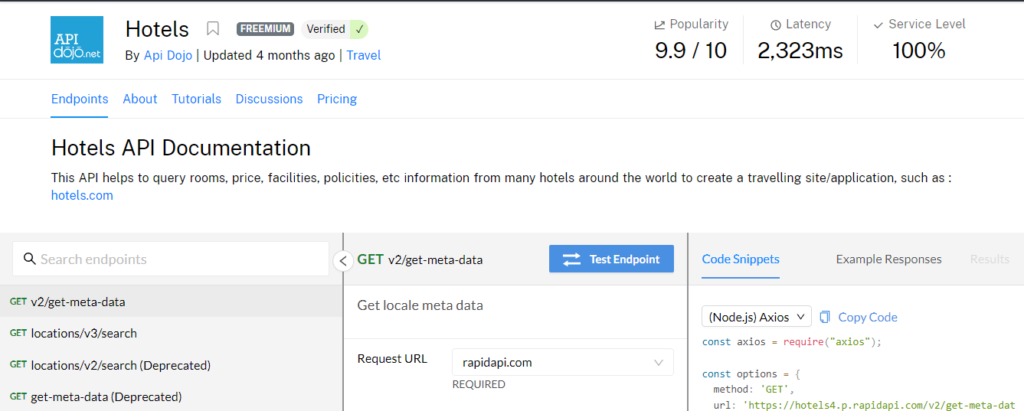 Pros – The API provides the ability to make bookings for hotels, including the ability to retrieve, create, and modify bookings.
Cons – There may be limitations on the number of API calls that can be made by a single user or application, and commercial usage of the API may be subject to additional fees.
TripAdvisor is an Airline Review API Provider that continues to maintain its presence as the world's leading travel platform that helps multiple travelers plan their best trip across the globe.
One can browse millions of customer reviews and experiences on different airlines, and cruises on its platform.
In despite of that, TripAdvisor also offers a hotel room availability API, which helps customers find room availability in their desired tourist destination.
So, now you got to know how TripAdvisor's API can help you make your travel portal better. Don't forget to Check out the advantages and disadvantages of it.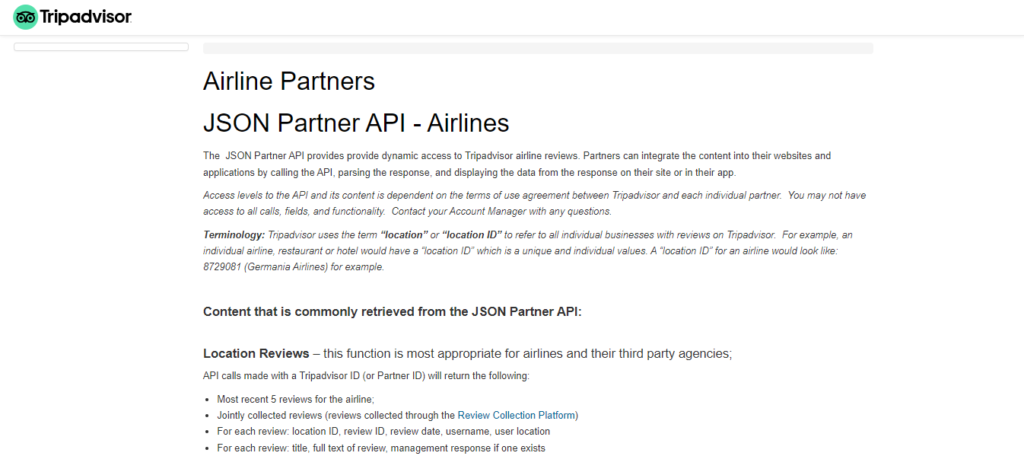 Pros– The API provides personalized travel recommendations based on user preferences and history.
Cons – The availability of data depends on various factors such as real-time updations, reliable sources, fluctuating prices, and changing market demands.
Travelfusion API is a flight and stay accumulator that works with hundreds of low-cost airlines and scheduled carriers.
It offers –
Direct Connect XML API – It ensures real-time availability of the database and a fully automated booking process
Fast API – It is a new and lightweight product for rapid integration with any platform and for creating a wide range of solutions, including widgets and mobile services.

Pros – This Flight Seach API provides the ability to search for flights based on a variety of criteria such as departure and arrival cities, dates, and more.
Cons – Flight data provided by the API is subject to change and may not always be accurate or up-to-date.
Sabre Flight API is a pioneer in the world of automated booking.
It offers flight search, including alternate dates of airports, basic fares, rules, and other important data related to traveling in real time.
In addition to that, you can also get a hold of other important features like flight booking, ticketing, payments, pricing, reservation management (itineraries, PNRs, etc.), seat maps, reporting, and data analytics.
Check out the advantage Sabre provides that differentiate their APIs from others, and more importantly unseen disadvantages.

Pros – The API provides the ability to manage flight itineraries, including the ability to add or remove segments, change dates, and more.
Cons – Commercial usage of the API may be subject to additional fees.
Kiwi Flight API is renowned for its robust flight search engine that helps you easily access information on about 700+ airlines, including over 200+ low-cost carriers.
Plus, this platform also provides virtual interlining services that combine separate flights into seamless itineraries.
You can use this API to find carrier IDs and logos, acquire data on locations (cities, airports, and more), search for itineraries — one-way and return flights, multiple city trips, the cheapest routes if possible, and much more.
In addition to that, you can book flights and order baggage, confirm payments, and process refunds.
There are a few advantages and disadvantages you need to know about Kiwi API. Check them out.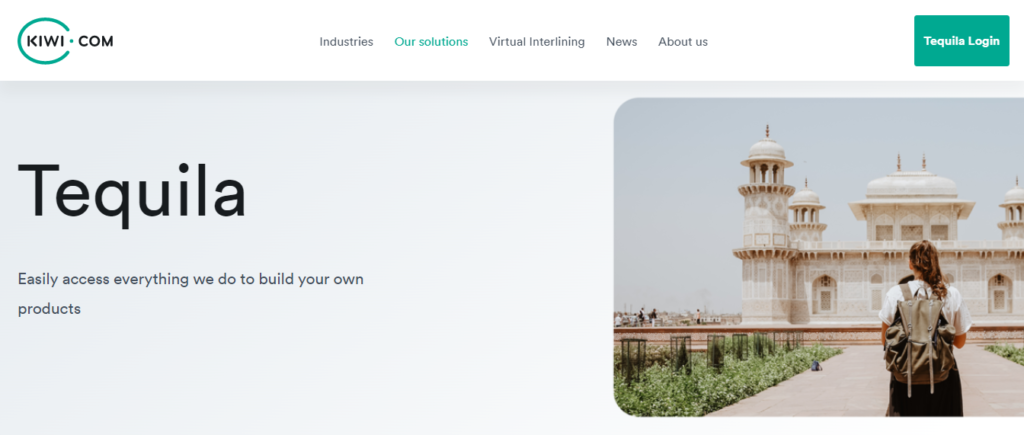 Pros – The API provides the ability to make bookings for flights and hotels
Cons – The API is currently available in a limited number of countries and regions.
Booking.com is a useful travel API Provider for developers that allows them to gain insights on room availability, prices, facilities, policies, and other hotel data to use in other functions.
It can help your website or app to get enriched with important information it needs to provide your customer's accurate and real-time info.
If you're looking for the best hotel booking API to integrate into your portal, booking.com API works best for you.
However, you still need to check out the pros & cons.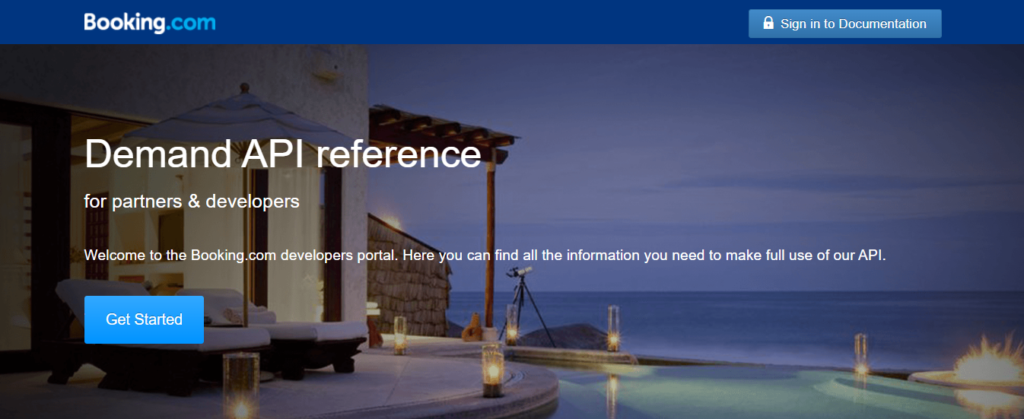 Pros – This Travel API offers the ability to make bookings for hotels and accommodations, including the ability to retrieve, create, and modify bookings.
Cons – Using the Booking.com API may incur fees, which can be a significant cost for developers and businesses.
The Aero API is an application that delivers customized access to developers seeking data from millions of flight status inputs for any application using REST/JSON.
It is an easy-to-integrate, flexible, and scalable tool that provides both current and historical flight data.
Users can easily retrieve flight data through AeroAPI Including, flight tail number, aircraft type, origin and destination of the airport, time the last position was received, and much more.
Flight Aware Areo APIs have a lot of features to offer, but before you go for it, check out its advantages & potential disadvantages.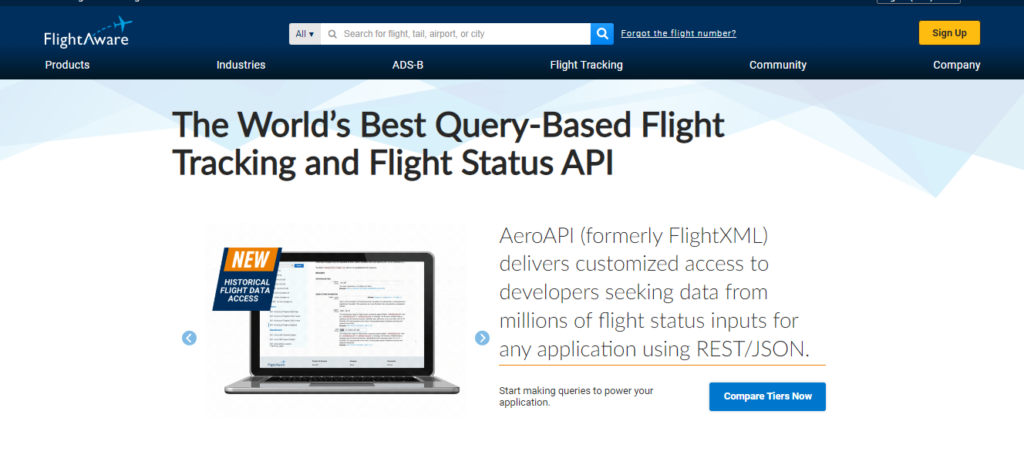 Pros – Provide a quick and easy way to find information about airports and flights.
Cons – The accuracy of the data provided through the Aero API can be a concern, as the data is subject to change and may not always be up-to-date.
Conclusion
Travel APIs are a crucial component of the travel industry. It acts as a bridge between the travel business and consumers.
Using Travel API developers can create innovative and personalized travel applications & portals to provide crucial information at customers' fingertips.
From flight schedules, and hotel availability to real-time booking and confirmation, travel APIs have the potential to simplify and enhance the travel experience.
So, what are you waiting for?
Get the Travel API you need today!